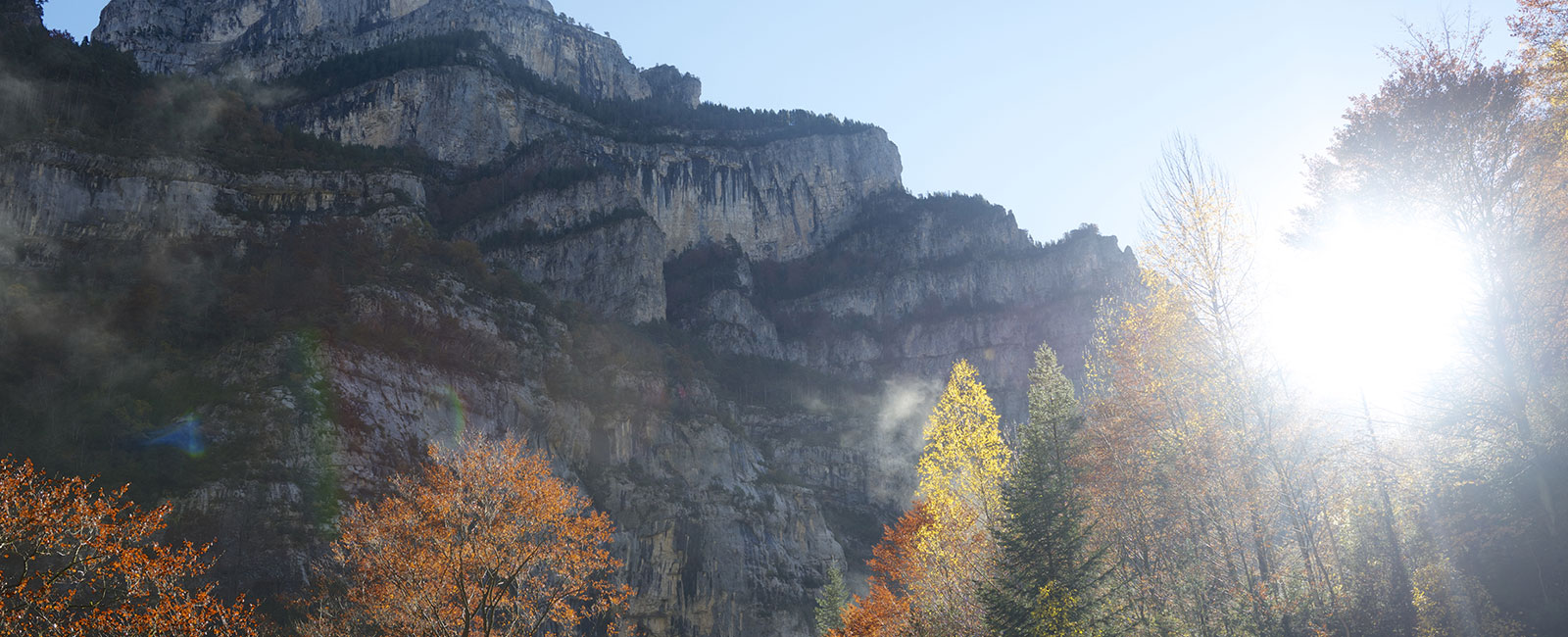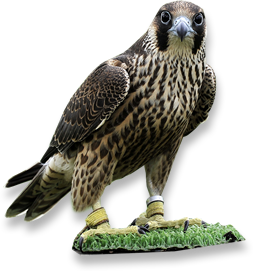 SYNCROFALKE®
Universal
cable yarder
SIMPLE, SECURE AND LOW COST YARDING IN STEEP TERRAIN

+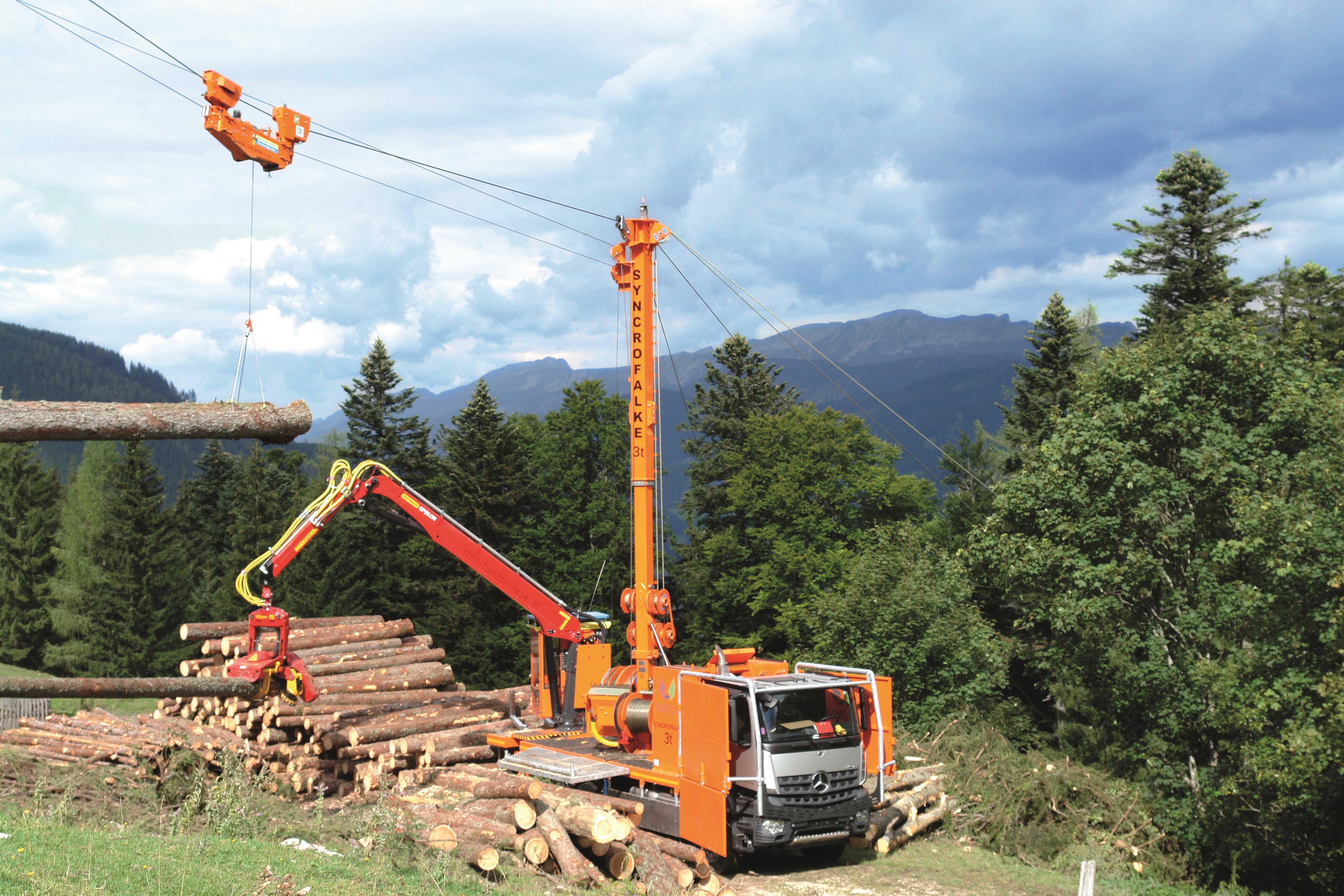 The SYNCROFALKE® is a all-terrain cable yarder, which allows working uphill, downhill and in flat terrains with highest performance. Special features of this machine type are:

• All terrain operation
• Gentle loading of timber
• Remote control
• Wide range up to 900m skyline
• High cable speed up to 10m/sec
• High timber output
The working principle of the winch unit is based on two big drums with the two working cables mounted on a single shaft. These two cables are reeled up in counterwise rotation sense. The main hydraulic motor drive both drums, the speed of the working cables is naturally by design highly synchronised.
Minor differences caused by the number of cable layers are compensated automatically by an additional hydraulic motor.
The modular design principle of SYNCROFALKE® allows to achieve customers´ demands for highest machine performance. Various base vehicle mounting options (e.g. Trucks, trailers, forwarders) and a wide range of cable options, control features and further attachments allow individual machine compilations.
Specifications
    All terrains cable yarding
    Automatic Distance and speed
    control

    Cable speeds up to 10m/sec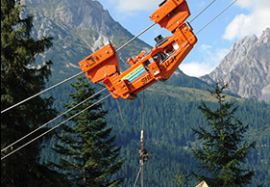 The MM-SHERPA® is a universal carriage specially designed to work with cable yarder SYNCROFALKE® and WANDERFALKE® as well as on all other cable yarder systems for …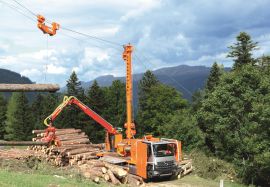 The SYNCROFALKE® is a all-terrain cable yarder, which allows working uphill, downhill and in flat terrains with highest performance. Special features of this machine …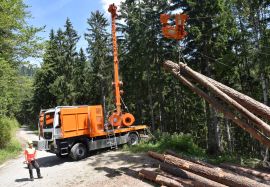 The WANDERFALKE® has been developed for yarding small or medium sized timber and can also be used for thinning. The direct hydraulic driven winches guarantee a …